Understanding Wacipi Drum Groups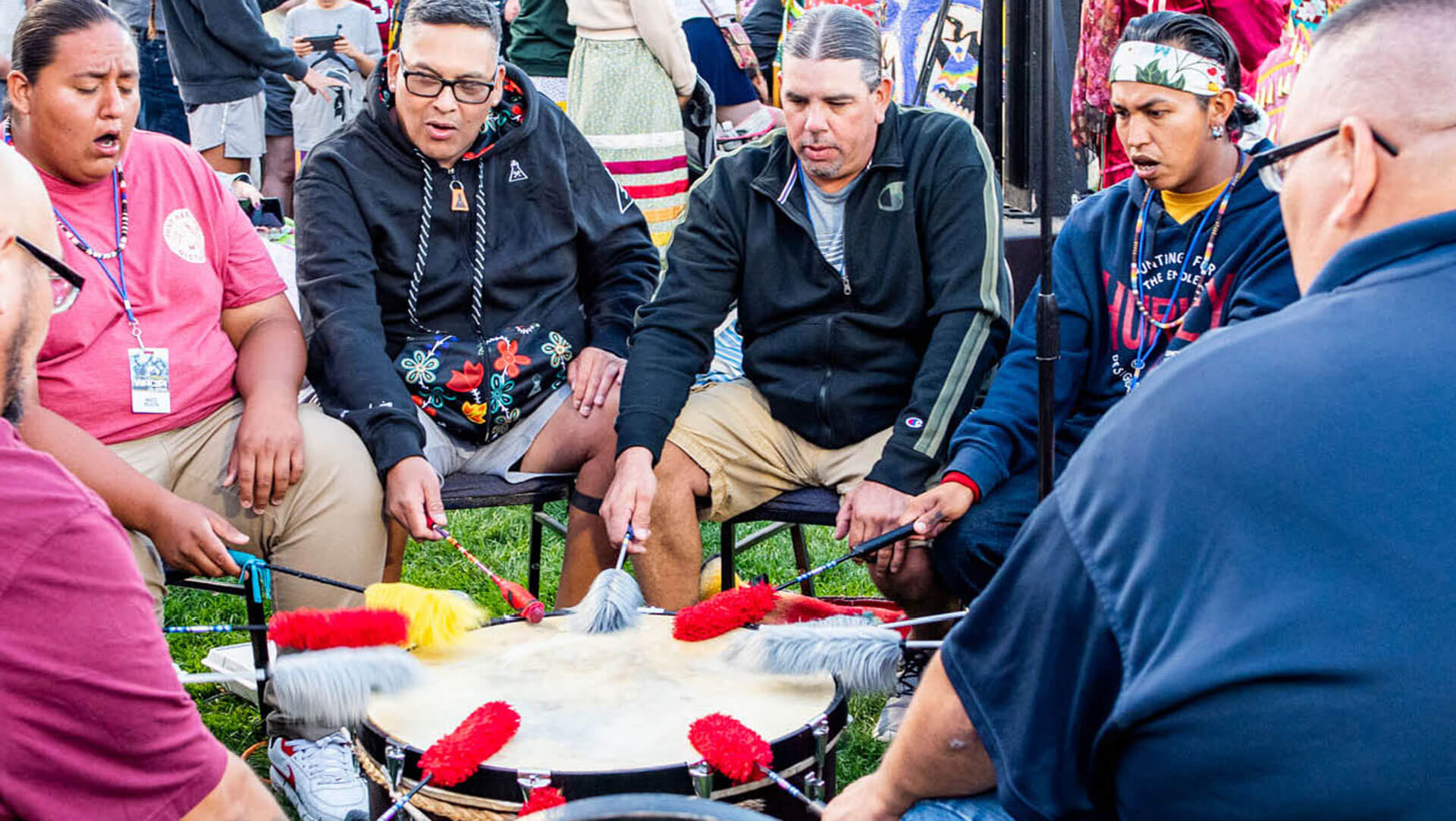 With the SMSC Wacipi taking center stage in August, learn more about one of the most important parts of the SMSC's largest event—the drum groups.

The drum has the power to bring people together and is often referred to as the heartbeat of the people.

During a powwow, there will typically be several drum groups that surround the outer edge of the Arena to help provide the necessary and appropriate songs needed. Each drum group typically has someone who cares for the drum and someone who is a song keeper. There are many cultural protocols and responsibilities for the members of the drum group that must be followed.

With the many different drum groups that attend a wacipi they bring with them their own songs, language, style, and historical presence. The names of the drum groups are often family names, historical names that have been passed down, or names that showcase their tribal affiliation.