Understanding the SMSC Shield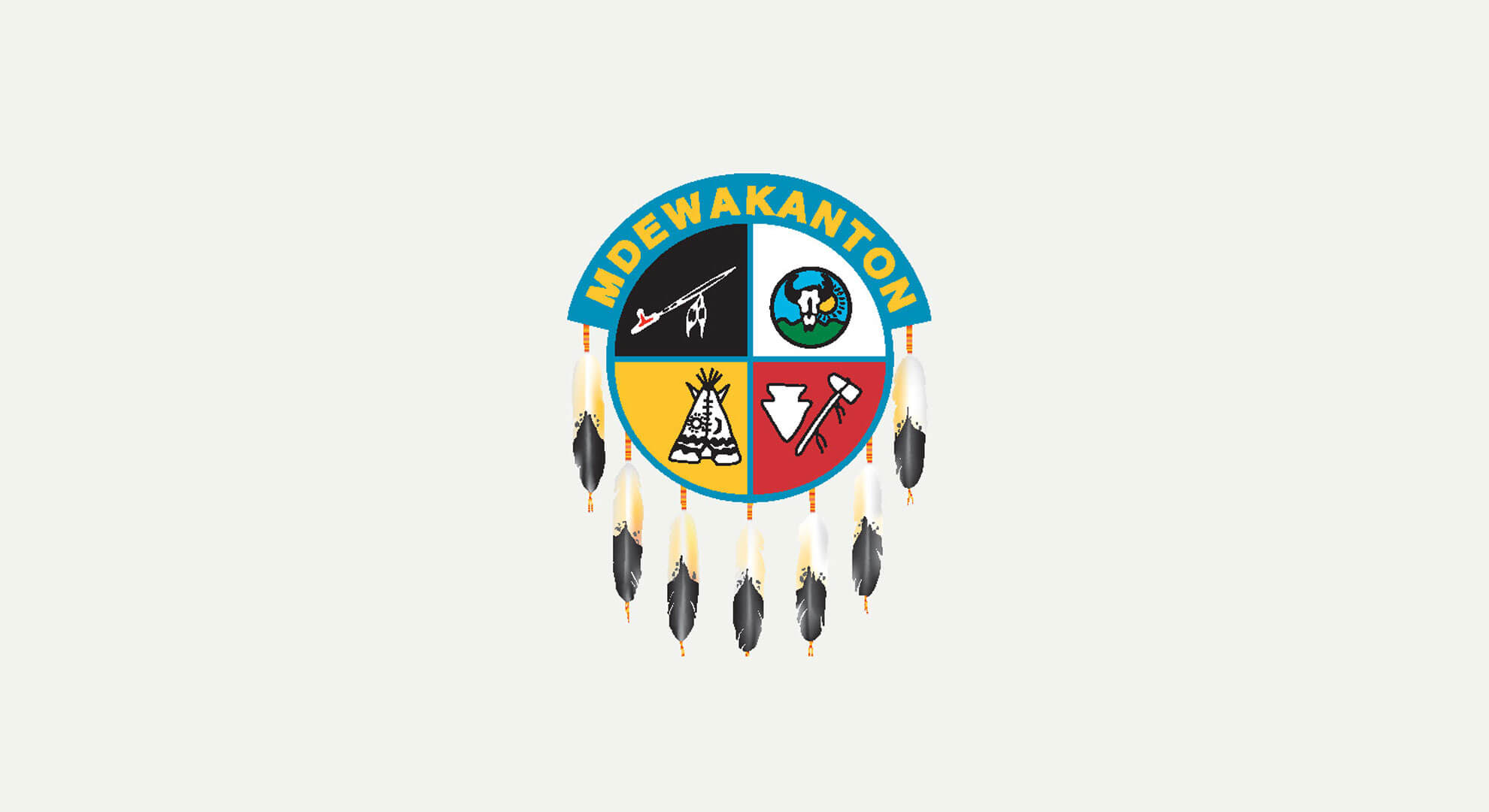 You may have noticed the SMSC shield just about everywhere you look around the SMSC grounds including the newly painted water tower, but do you know what it is all about?
The SMSC tribal shield is centered around the Medicine Wheel and incorporates white, red, yellow, and black.
The Medicine Wheel represents the four directions and is a circle, which represents life and all the cycles, events, and natural occurrences.
The caŋduhupa (ceremonial pipe) represents prayer between man and a higher power.
The típi signifies the meeting of the Dakota tribes.
The tataŋka (bison) is a religious symbol and the arrowhead and ax stand for bravery.
The seven feathers stand for the Oceti Ṡakowiŋ (the Seven Council Fires), which make up the Dakota Nation.