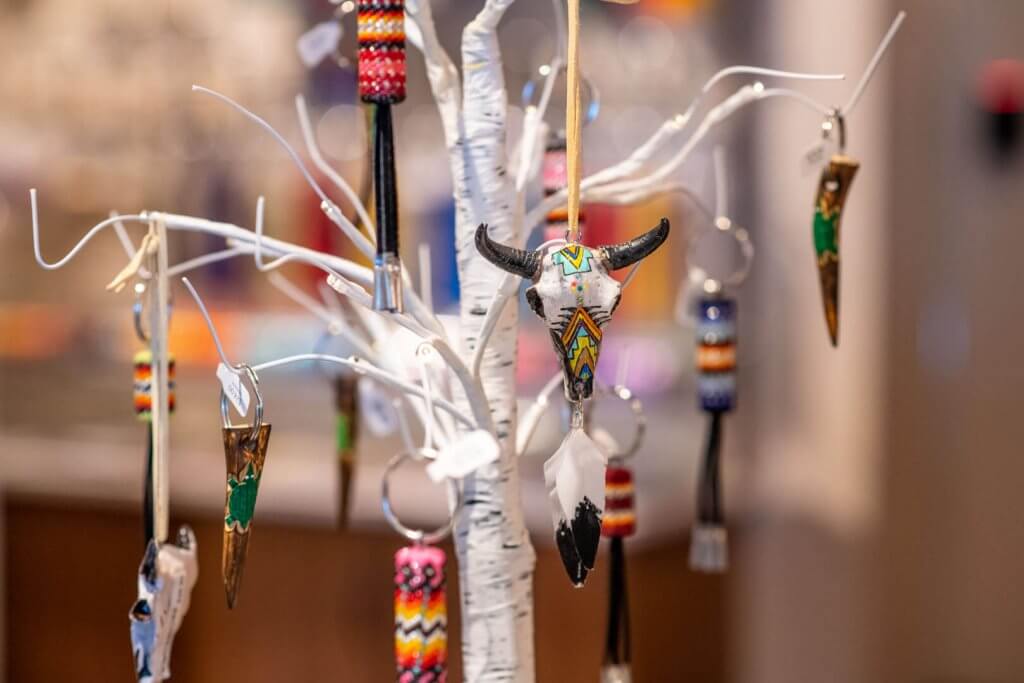 The Hoċokata Ṫi Gift Shop features a variety of Native-made art, books, jewelry, beaded and quilled items, craft supplies, health, beauty, and home goods that build upon the cultural center's mission to educate visitors about the Dakota people. Whether you need the perfect gift, are decorating your home or office, or just want something uniquely you, the Hoċokata Ṫi Gift Shop is filled with the perfect art and accessories to suit your life and style. With an ever-changing selection of new products, the gift shop always has something new and exciting! Stop in today to find a one-of-a-kind gift for anyone from toddlers to seniors.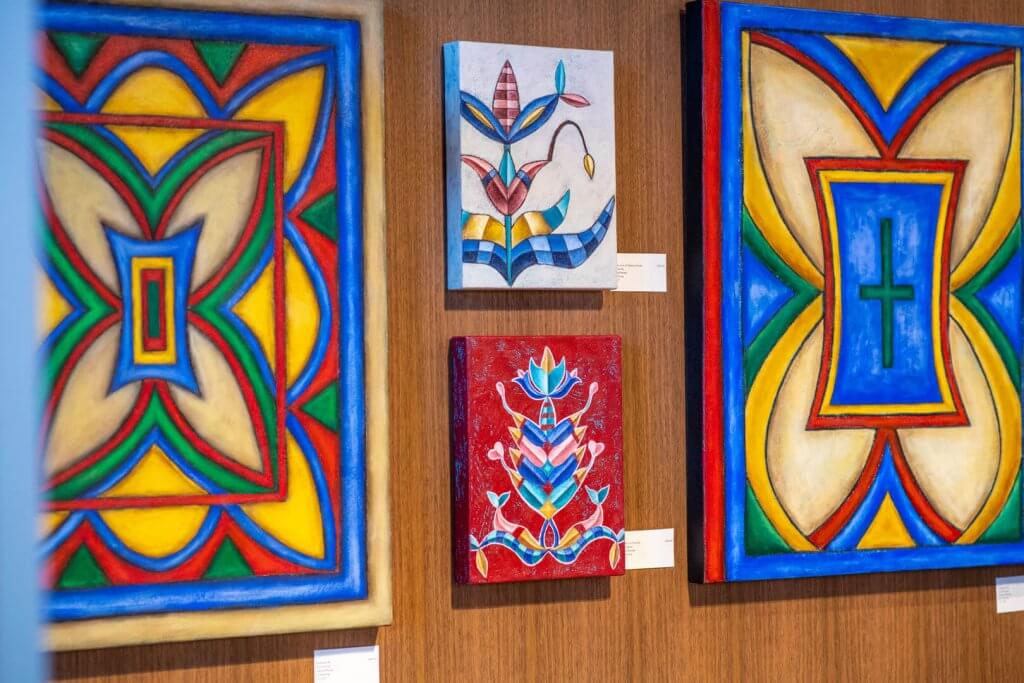 Art
Shop original and prints of ledger art, painted canvases, art cards, painted hides, and sculptures, including painted horses, ceramics, hand-carved bowls, vases, and more.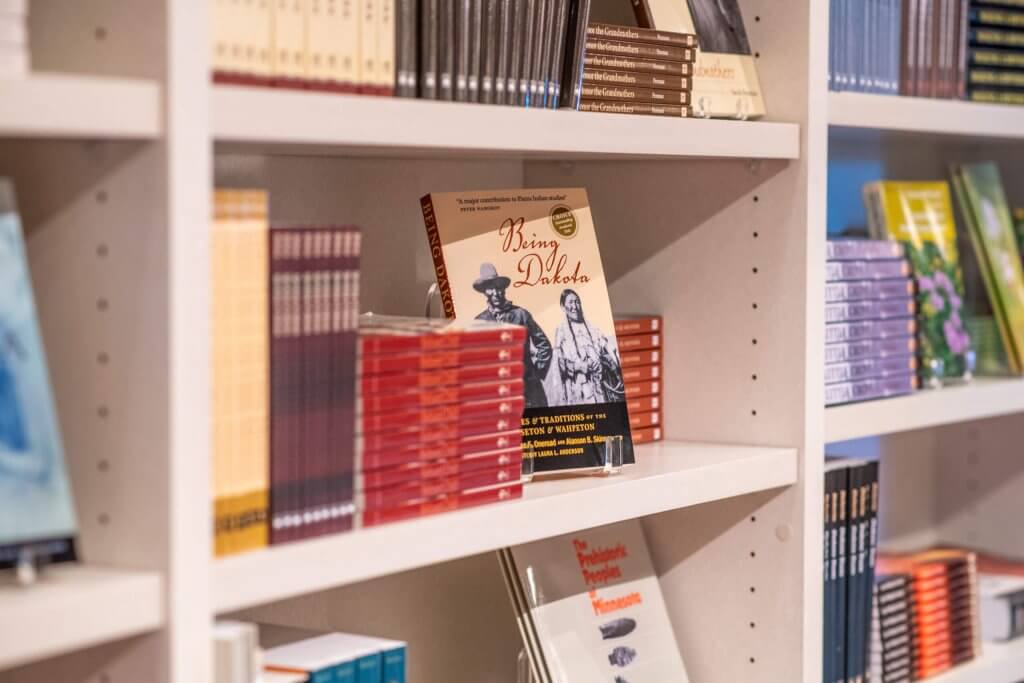 Books
Peruse a host of topics including history, autobiographies, cookbooks, Native food, sovereignty, children's books, educational books, Dakota language, coloring books, and more.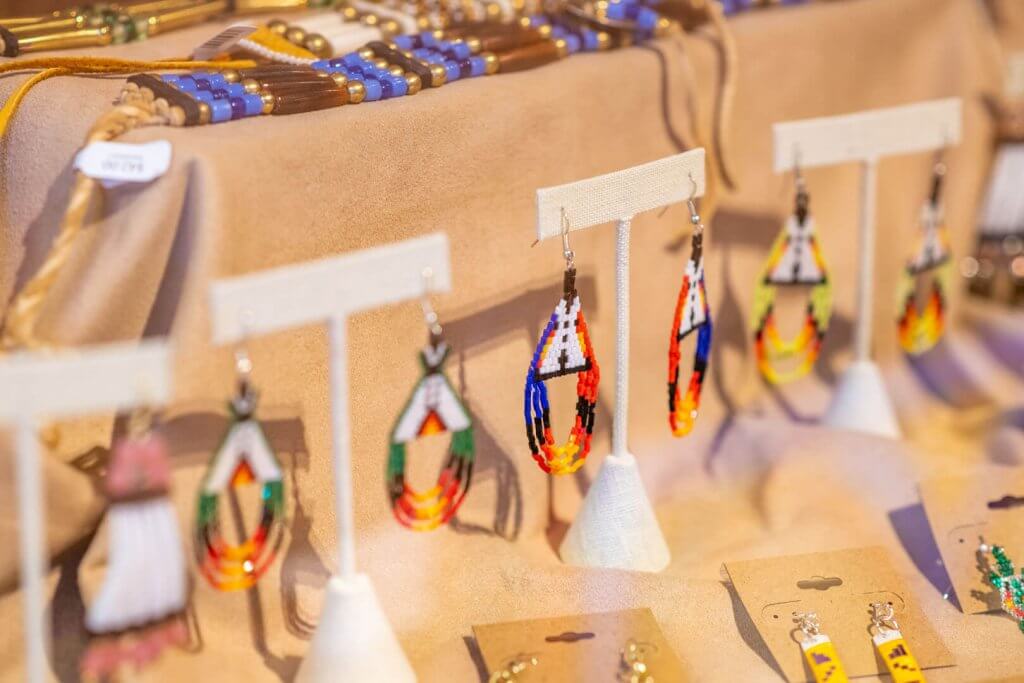 Jewelry
Shop hand-crafted beadwork, quillwork, metalwork, and leatherwork, including earrings, bracelets, necklaces, rings, lanyards, medallions, pins, pop sockets, and more.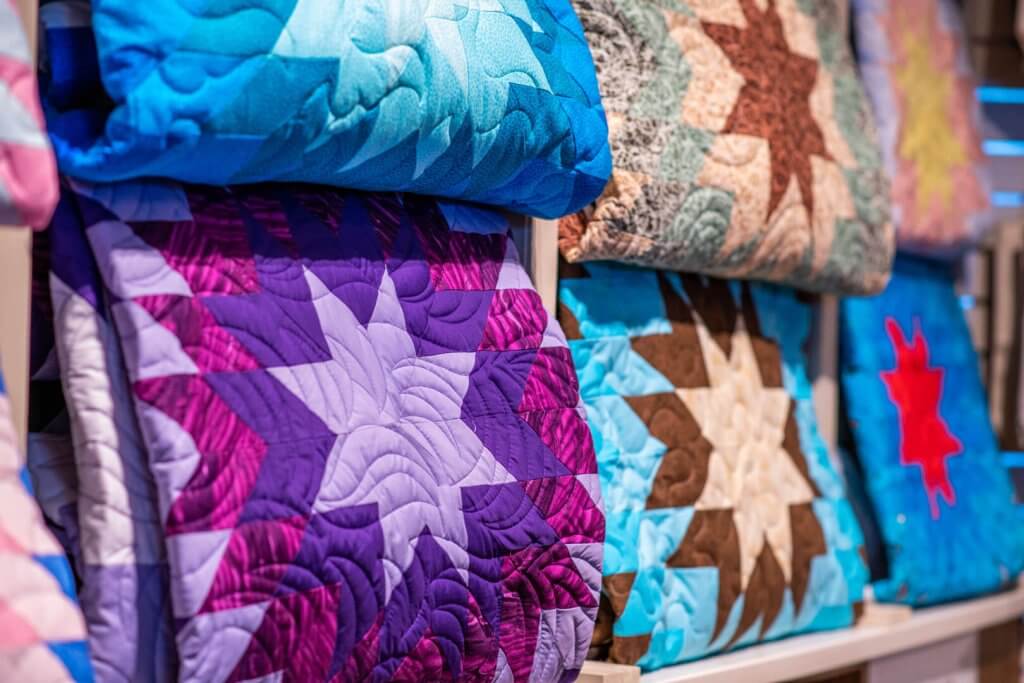 Home Goods
Browse a selection of items for the home including star quilts, wool blankets, bath towels, totes, umbrellas, pillows, home décor, candles, stuffed animals, dishware, cedar boxes, and more.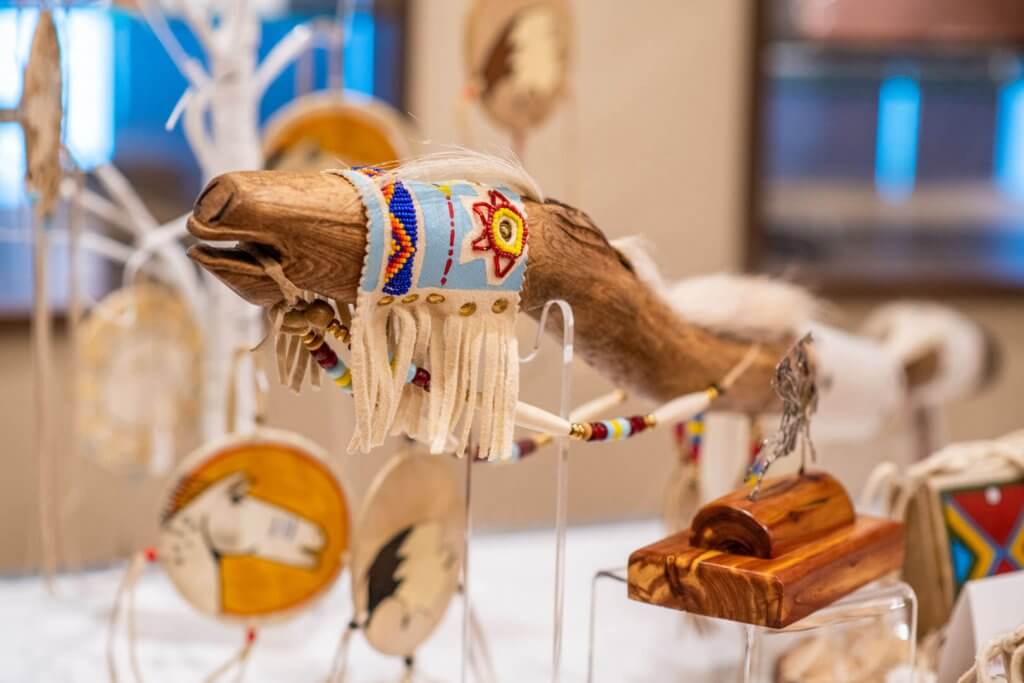 Crafting
Purchase traditional Native craft supplies, including glass beads, hides, beading supplies (needles, thread, thread conditioner), bead looms, and more.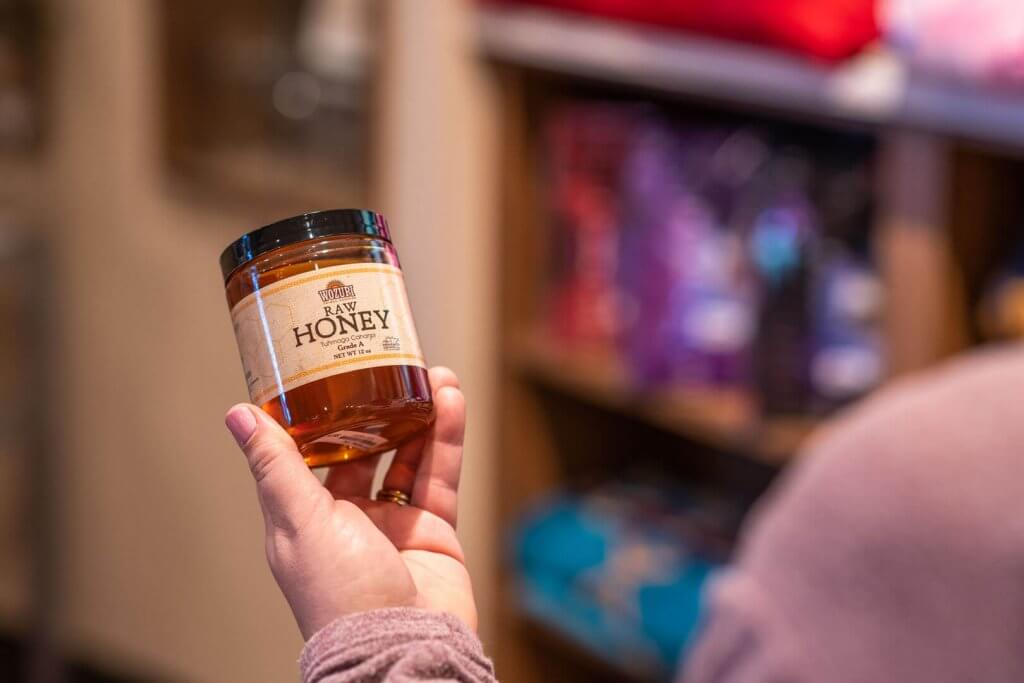 Beauty and Health
Explore various health items including abalone shells, lotions, all-natural shampoos, healing salves and balms, herbal tinctures, medicinal teas, honey, maple syrup, bison meat snacks, fry bread mix, wild rice, indigenous makeup brands, and more.
Library
The Hoċokata Ṫi Library is an SMSC-owned and operated library. The library collection covers a wide variety of topics, with an emphasis on Native American culture and history. With a vast collection of over 5,000 books, magazines, and newspapers, the library is an ideal place for individual and group research. Stop in and read the most up-to-date periodicals from local and national Native American tribes. The library shares its space with the gift shop, so guests should be mindful of those around them while visiting. Visit us today for a relaxing yet educational experience!
Why Native American Voices Matter
Indigenous people helped shape—and continue to help shape—the path of today's world. However, far too often, Native American voices and the history of their cultures are excluded or minimized from modern-day educational teachings. For many years, students have been presented with little knowledge of Indigenous cultures—most of which has been taught by people not of Native American descent. It's important to understand that though there are different forms of literature and resources aimed to raise awareness of Native American cultures, many lack the full story and contain misconceptions about the true history of Indigenous peoples.
Storytelling from Native American voices provides a great value to our educational systems and a powerful insight to the raw history of Native cultures. By giving Indigenous voices the chance to share their experiences, we are able to accurately comprehend the history, traditions, and values of Native American cultures to provide a better understanding to new generations of Americans and beyond. Native American voices are the key to changing the stigma and misconceptions surrounding the past, present, and future of Native communities while also providing an understanding to the value behind environmental and sustainability issues. Indigenous people are here, they always have been, and they aren't going anywhere. Are you ready to listen?