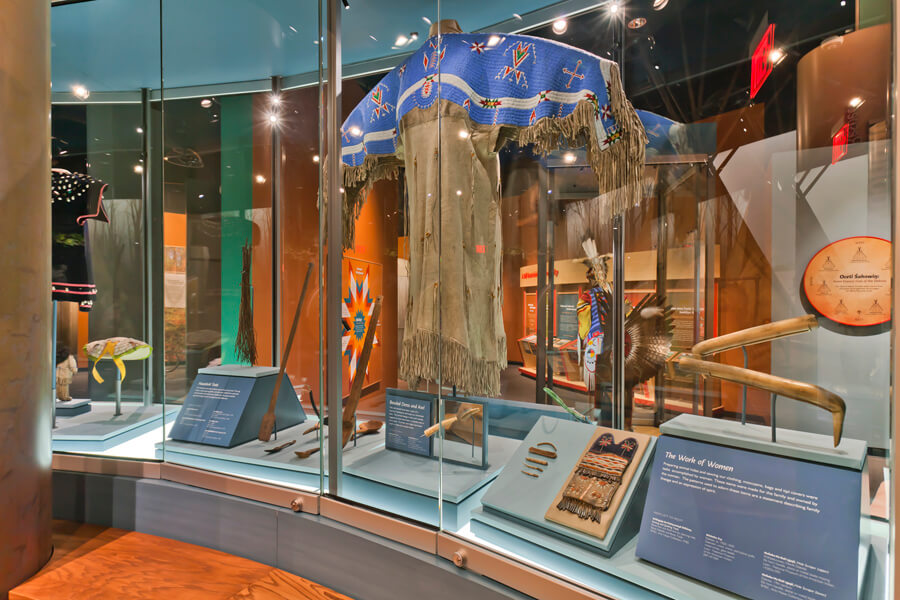 Hoċokata Ti's 3,805-square-foot public exhibit, called Mdewakanton: Dwellers of the Spirit Lake, provides visitors with a cultural experience that enhances their knowledge and understanding of the Mdewakanton Dakota people and their history. The exhibit is open to the public and enables the Shakopee Mdewakanton Sioux Community to share its story with the greater public. Both individual and group tickets are available for purchase.
Attending as a Group?
Perfect for school field trips, senior groups, and professional organizations, group visits bring Dakota culture and history to life!
Guided Tours
Guided tours of the exhibit are available to guests, where an assortment of Dakota artifacts and educational displays can be viewed in the public gallery. Artifacts on display include arrowheads, tools, traditional clothing, and a dugout canoe, as well as items on loan from the Smithsonian Institution's National Museum of the American Indian.
Visitors learn the story of the tribe through audio and visual interactive elements that depict the history of the Mdewakanton Dakota people, from their existence before European settlers to making treaties with the U.S government, as well as the journey to self-sufficiency. Guided tours are available Wednesdays at 1:00 pm and can be scheduled online. Other times may be available and are subject to cultural interpreter availability; please call 952.233.9151 or email hocokatati@shakopeedakota.org to check availability.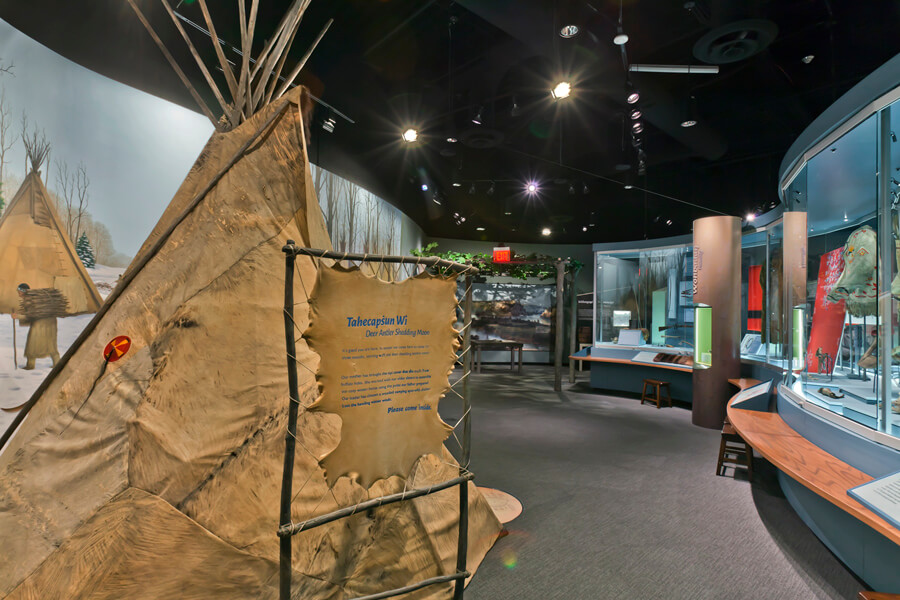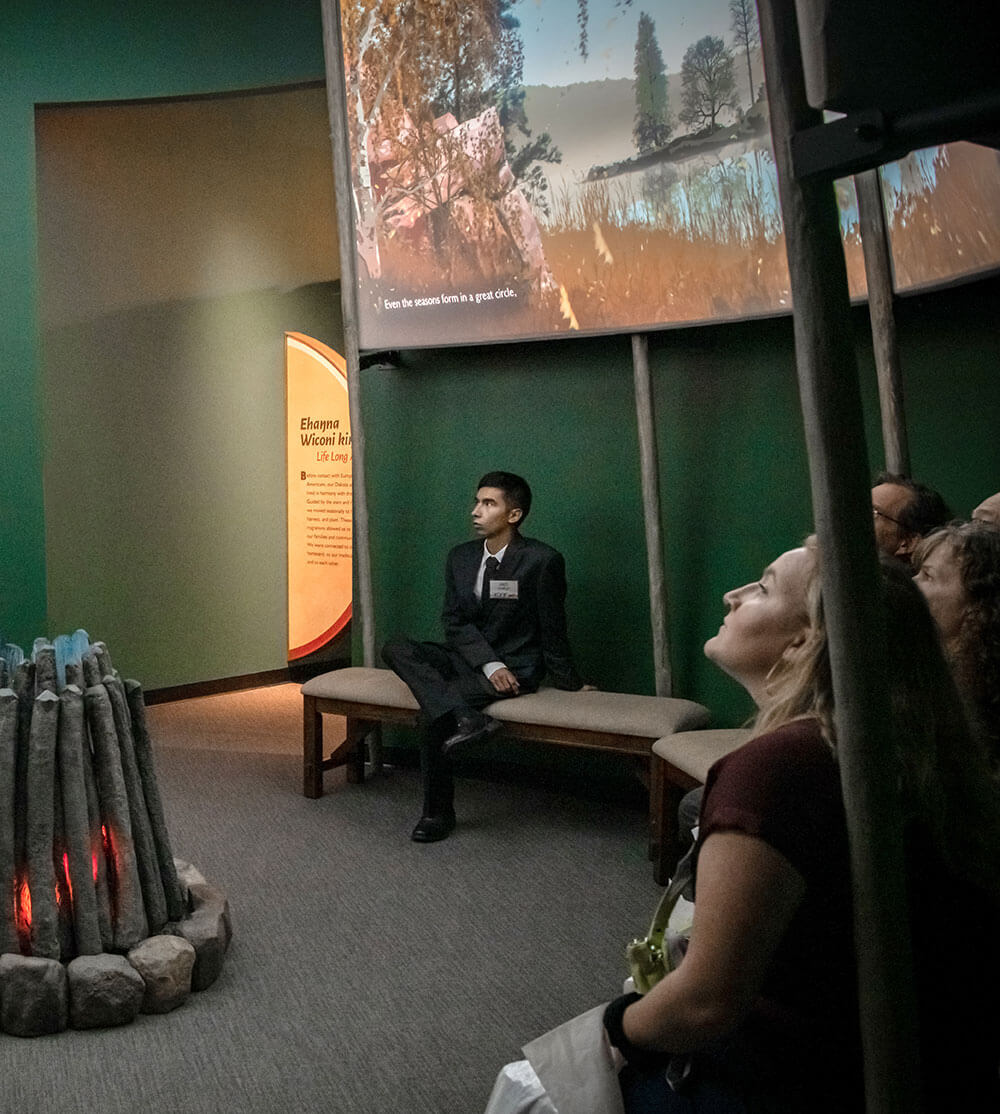 What to Expect: The Creation Story
As you enter the exhibit, you will leave behind the hustle and bustle of the 21st century and enter into an immersive theatrical space that is themed with poles and a central crackling fire which feels like the inside of a tipi. As you take your seat, the voice of an elder will greet you. The voices of Dakota elders will recount some of the creation narratives describing the birth of the Dakota people in Mni Sota Makoce. During these stories, artistic imagery will appear above the circle to further illustrate our creation stories.
Your experience will continue with exhibit spaces dedicated to:
Cultural Traditions and Seasonal Lifeways
Our Time of Conflict and Challenge
Boarding School Era
A New Beginning
Our Community Today