Recognizing Native Veterans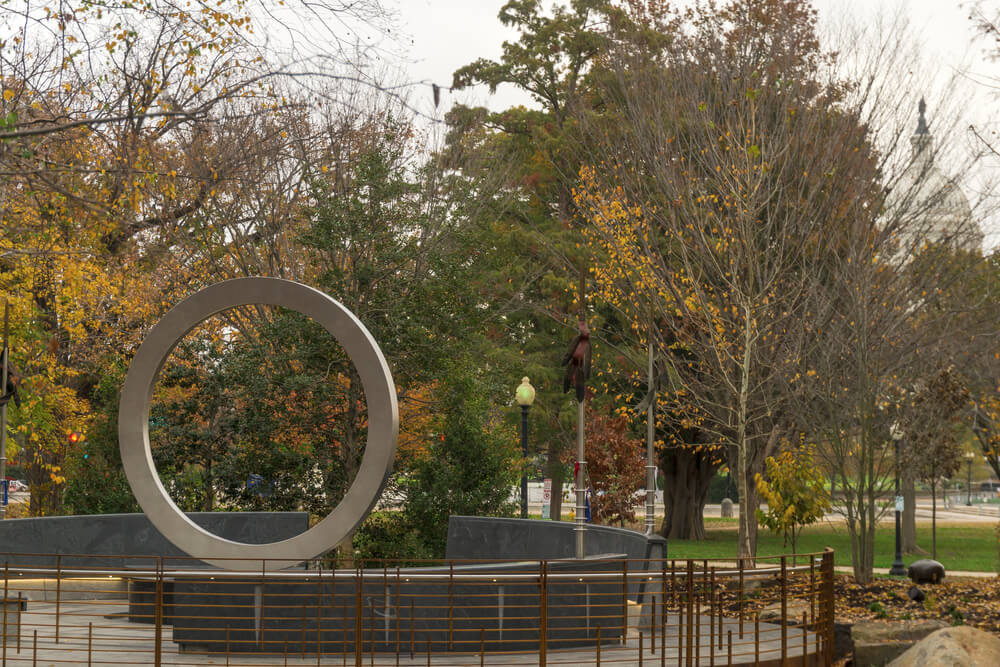 Native Americans have served in every major U.S. military conflict since the Revolutionary War, often at one of the highest rates per capita of any ethnic group. Yet, while many Native communities deeply respect and honor their servicemen, servicewomen, and veterans, their service and sacrifice has rarely been acknowledged on a national level. But that is starting to change.
On November 11, 2020, the Native American Veterans Memorial opened on the grounds of the National Museum of the American Indian (NMAI) in Washington D.C. It welcomes and honors Native American veterans and their families, and educates the public about their extraordinary contributions.
The origins date back to 1994 when the U.S. Congress passed the Native American Veterans' Memorial Establishment Act which authorized the NMAI to create a memorial. The law was amended in 2013 to allow for placement of the memorial on the grounds of the museum and paving the way for the design and construction process to begin. The memorial was built thanks to dozens of individuals, organizations, and Native nations who sponsored the project, including the SMSC.
The NMAI held a virtual celebration in honor of the memorial's completion back in 2020. An in-person dedication ceremony took place on Veterans Day, November 11, 2022.