Summer Dakota Lifeways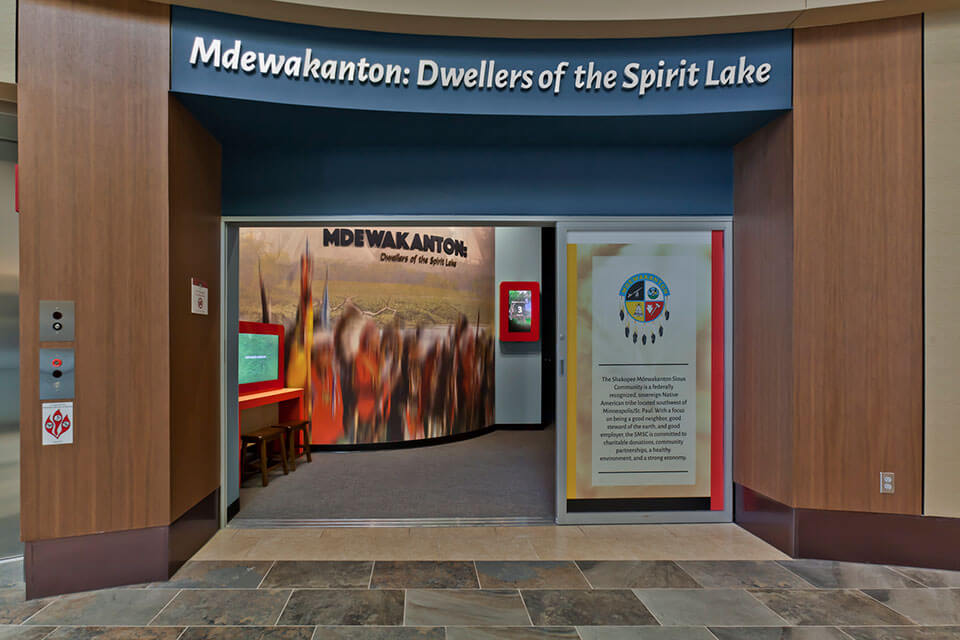 Hoċokata Ti's public exhibit, Mdewakanton: Dwellers of the Spirit Lake, provides visitors with a cultural experience that enhances their knowledge and understanding of the Mdewakanton Dakota people and their history. Furthermore, the exhibit helps team members and employees to understand and appreciate Dakota lifeways.
Dakota people often align their lives with the changing seasons—so what does that mean for summer? Wóżupi Wi, or planting moon, is known as the summer season for the Dakota people. Traditionally, summer was a time for social gathering among Dakota people. These seasonal migrations allowed the Mdewakanton Dakota people to care for their families and communities. During this time, mothers built and maintained timber-framed houses while the fathers installed the roofs. The homes were covered with elm bark to keep the inside cool during the hot summer months. This was also a time to hunt, harvest, and plant. Dakota people fished the rivers and harvested the fruits, nuts, and roots of the nearby prairie, woods, and wetlands.
Throughout history, Dakota culture has focused on the values of living in harmony with their surroundings and the importance of sharing and togetherness. As a tribe, the SMSC strives to keep its cultural heritage strong for future generations. All team members and employees can visit Hoċokata Ti's interactive public exhibit, Mdewakanton: Dwellers of the Spirit Lake, free of charge to learn more about the tribe they work for.