Shakopee Mdewakanton Sioux Community Opens Public Exhibit Celebrating the Tribe's History, People and Culture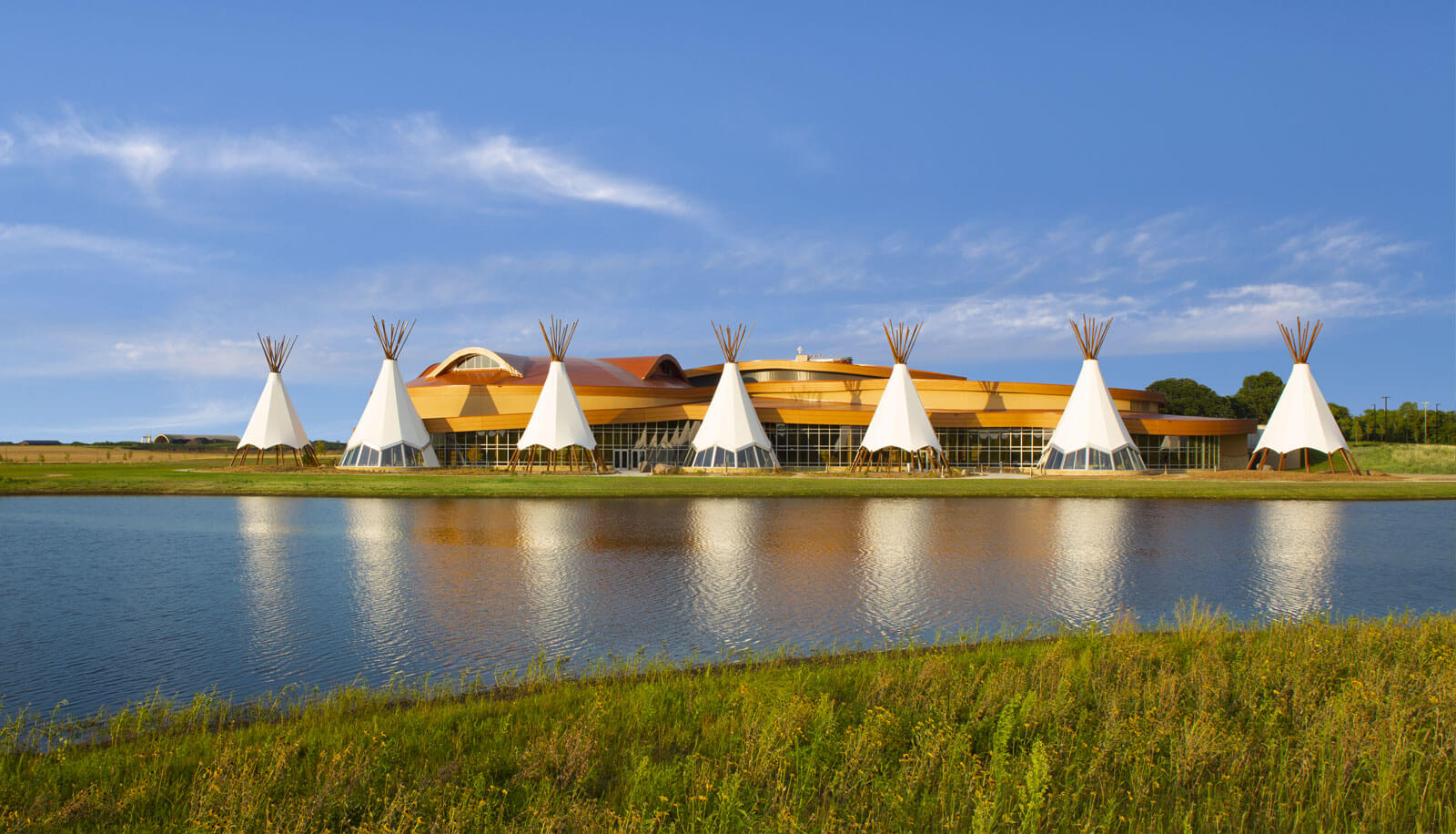 Prior Lake, Minn. – The Shakopee Mdewakanton Sioux Community (SMSC) recently opened a public exhibit that celebrates and chronicles the history of the tribe and allows visitors to experience Dakota culture. The exhibit is located in Hoċokata Ti (2300 Tiwahe Circle, Shakopee), the SMSC's new cultural center and gathering space.
The 3,805-square-foot exhibit, titled Mdewakanton: Dwellers of the Spirit Lake, enhances the public's knowledge and understanding of the Mdewakanton Dakota people and their history. Tours of the exhibit gallery will be offered to guests, where they can view a collection of Dakota Sioux artifacts. Hoċokata Ti (ho-cho-kah-tah-tee) means "the lodge at the center of the camp" in the Dakota language.
"This new center is the heart of our Community. Preserving our Dakota heritage is important to our people, and this exhibit gives our tribe an opportunity to share our culture and history with others," said SMSC Chairman Charles R. Vig. "We invite guests to come learn the story of the Mdewakanton Dakota."
The exhibit includes artifacts such as arrowheads, tools and a dugout canoe, as well as artifacts on loan from the Smithsonian's National Museum of the American Indian. Visitors will learn the story of the tribe through audio and visual interactive elements that depict the history of Mdewakanton Dakota people, from their existence before settlers to making treaties with the U.S government, the U.S.-Dakota War and present day.
The exhibit is open Tuesday through Saturday from 9 a.m. to 5 p.m. Admission is $7.50 for adults; $3.75 for children 12 and under; and $4 for seniors, veterans, students, Club M members, and family members of SMSC employees and team members. SMSC employees, team members, children 5 and under, and seniors over 65 receive free admission.
The Hoċokata Ti gift shop features a variety of Native-made art, books, beaded and quilled items, and craft supplies that build upon the cultural center's mission to educate visitors about the Dakota people. The outdoor trails, gardens and lower level of the building are not open to the public.