Native Women Leadership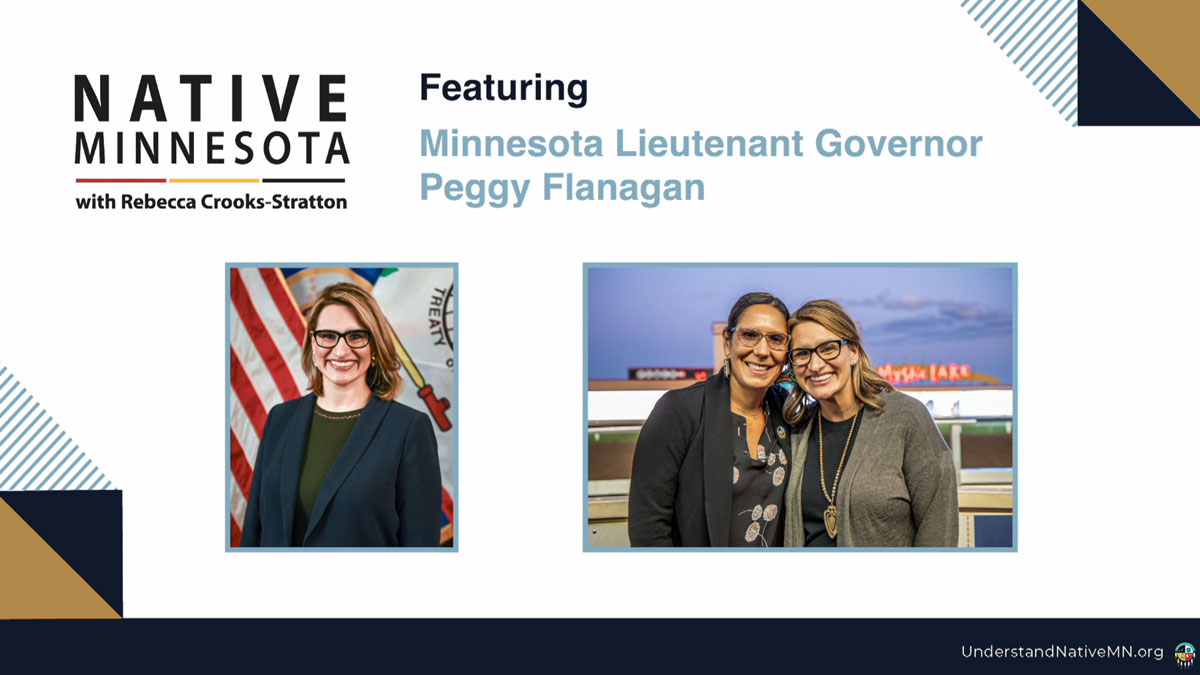 This month, we celebrate Women's History Month and the many contributions to society made by women throughout time. Here at the SMSC, we have many women leaders that help push the tribe forward. For example, Secretary/Treasurer Rebecca Crooks-Stratton not only serves on the SMSC Business Council, but also heads the SMSC's Understand Native Minnesota campaign, which works to improve the Native American narrative in Minnesota's K-12 education system.
Last year, the campaign launched a podcast—"Native Minnesota with Rebecca Crooks-Stratton"—which features interviews with thought leaders and change makers in Minnesota and across Indian Country. This powerful podcast celebrates Native culture, personalities, and accomplishments, while helping to dispel common myths and misconceptions about Indigenous peoples.
In the latest episode, Secretary/Treasurer Crooks-Stratton sits down with Lt. Gov. Peggy Flanagan, only the second Native American woman to be elected to statewide executive office in U.S. history. The conversation focuses on Native American representation, leadership—particularly among Native women—and the importance of understanding Minnesota's history and historical trauma.
Watch this episode and more at understandnativemn.org/podcast